Lessons For Life:
Practical English Conversations
Learn to carry conversations in English at any level.
Lessons For Life:
Practical English Conversations
Learn to carry conversations in English at any level.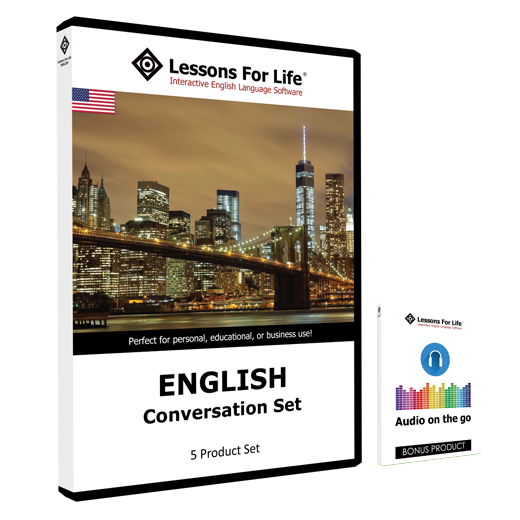 Lessons For Life:
Practical English Conversations
Learn to carry conversations in English at any level.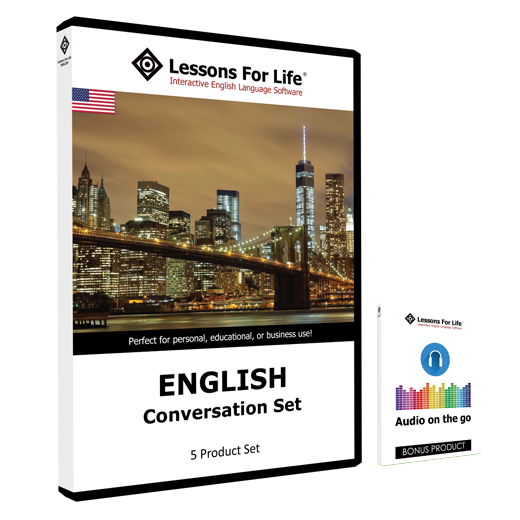 Real reviews from real people

Heather B. (English teacher)
San Diego, USA
---
Excellent program
The Lessons For Life English program is an excellent tool for anyone who is already learning English and wants to improve their listening and speaking skills.
Each unit is comprised of real-life conversations. I really enjoyed the fact that the conversations are based on things happening in the real world such as parties, job interviews, daily news, gift giving, and lots more. Hearing the conversations in different English accents is also very helpful, especially for new learners who may struggle with understanding more than one version of an English accent.

Sol T. (English Teacher)
Mar del Plata, Argentina
---
Audiomate sounds natural
One of the tools I will certainly use a lot with my students is Audiomate. It allows them to listen to audio that sounds natural and authentic and thereby learn new idioms and common phrases that native speakers use. Of course there is some room for improvement, and the program could have a more modern design, but it is intuitive enough to make you overlook those details.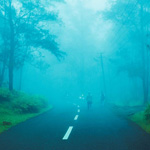 Bintoro
Indonesia
---
Conversations are done by native speakers
An interesting, unique, and complete English learning software for English learners who want to improve their English language skills in speaking and listening.
This learning software offers easy and interesting features which enable English learners to interactively spot the topics of their interests.  There are various kinds of interesting and up-to-date conversational themes covered in the learning software including general conversation and business conversation such as daily activities, marketing, technology, etc. The conversations are done by the native English speakers so that the English learners will be provided with correct pronunciation and spelling. Last but not least, the existence of Audiomate accompanying those English lessons will enlarge the English learner's knowledge.
Vukasin, K
Serbia
---
Good package
Everything in the software is very well packed with available clicks and lessons.
The Audiomate works very fine and its pleasant to listen to them. Exercises aren't boring and they keep students attention and that is very important.

Monticha
Thailand
---
Polish your speaking skills
Conversation and Audio lessons with a number of units help you polish your speaking skills in daily life. These lessons help me understand and speak better. There are hundreds of dialogues to practice which are resourceful. The audio pronunciations in each unit are easy to follow and materials are appropriate for every age.
You can master your English skills in short amount of time by practicing each day. It helps me achieve high English proficiency in my own time. It's a great experience and I'm excited to use the software. It's simple yet effective English software!

Eliane R.
United Kingdom
---
straightforward English language software
The language learning software Lessons For Life Practical English Conversation offers a great number of features like conversations and audiomate program. The software includes 3 different levels – Beginner, Intermediate, and Advanced for every section.
This software contains 2 different modules:
Practical English Conversations – enables users to improve their conversation and listening through real-life dialogues in different environments. Offers 3 levels.
AudioMate is designed to improve the user fluency in English. It focuses on listening, speaking, and pronunciation skills. This module presents conversations, spoken by different people so the user can learn naturally different accents and different environments.
Very helpful program for users who want improve their listening and speaking skills in English.
The perfect primer for conversations in English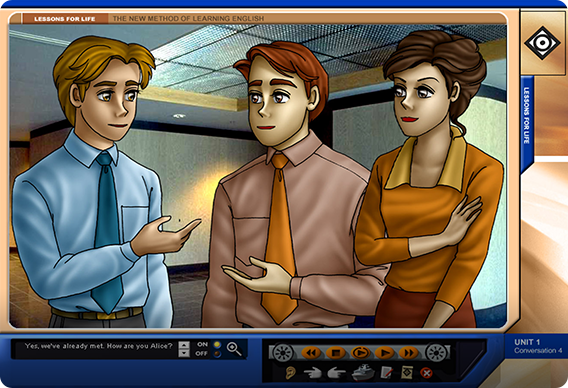 The ability to converse in English is arguably the most important language skill. Lessons For Life: Practical English Conversations boasts a fully immersive, multimedia-based experience that caters to all learning styles. With a user-friendly interface that is simple and intuitive, learners will enjoy a seamless, rewarding experience.
With Practical English Conversations, you will receive 5 learning programs:
Practical English Conversations
– Beginner Level – 100 Conversations
– Intermediate Level – 100 Conversations
– Advanced Level – 100 Conversations
AudioMate: Beginner Level
AudioMate: Intermediate Level
AudioMate: Advanced Level
AudioMate on the Go
Practical English Conversations is the
perfect fusion of technology and learning.

Fully Comprehensive
Lessons for Life covers all essential English skills needed in education, daily life, and business.

American English Accents
Teach your students to speak like a native through listening and repeating activities.

User-Friendly Interface
Simple, intuitive, and clear navigation in English makes the learning experience as seamless and enjoyable as possible.

Core Language Skills
Students develop English-language skills in reading, writing, speaking, and listening.

Topic-Based Study
Learning themes are arranged on a subject, a topic or a theme. Students learn words fitting for a variety of situations, like Greetings, Introductions, Job Applications etc

Practical, Animated Conversations
Watch and listen to animated characters (voiced by native English speakers) interact in different environments to absorb language skills.

Complete Playback Control
When students watch or listen to conversations, they have the ability to stop, play, and replay at any point they wish.

AudioMate
Our exclusive AudioMate learning accompaniment includes features like: Conversations, Slow Down, Listening Comprehension Questions, Idioms Flashcards, and more.

Learn on the Go
AudioMate on the Go allows you to learn English on the go with your Phone, iPod, MP3 or CD player. It will enable you to download an expertly condensed version of AudioMate onto your computer, which you can then export to your device of choice.
Practical English Conversations includes…
Students will develop listening and speaking skills through topic-based learning.
The English alphabet
Days and months
Weather and time
Greetings
Parts of the body
Family relations
Food and drink
Introductions
Sports
Work
Requests
Telephones
The future
Learning English
Job applications
Restaurants
Shopping
Clothing
Colors
Hotels
Airports
Countries and nationalities
The arts
Marketing
Public speaking
Technology
News
Gifts
And much more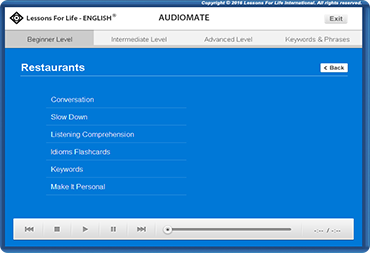 AudioMate
By presenting subjects through natural conversations with native speakers, you will be able to practice English in realistic situations.
AudioMate Keywords
Practice your pronunciation and perfect your accent with Keywords and Phrases
AudioMate on the Go
With AudioMate on the Go, you can learn anywhere. Take your condensed Audio lessons wherever you go with your favorite audio player. Speak more fluently and naturally: improve your pronunciation. Reinforce and consolidate your learning.

Flexible Delivery Format
We offer digital installation licenses for stand-alone computers and multi-computer laboratories. Our software is compatible with Windows computers and tablets, making it an accessible and affordable option for any budget.
Ready to Start Learning English?
*Subscription is not renewed automatically.

100% SATISFACTION
30 Days Money Back Guarantee

Windows 11, 10, 8, 7, Vista, XP, ME, 2000
Minimum System Requirements: Intel Pentium/Celeron/AMD/Similar 667 MHz or faster processor; 128 MB of RAM or higher; 800x600 display resolution or higher; sound card; 800 MB hard drive space for digital installation. If used from USB or DVD-ROM disc, only 100 MB of free hard disk space is required.

License Terms
Licensed per computer. Non-transferrable license.