Master English grammar with one complete learning solution.
Master English grammar with one complete learning solution.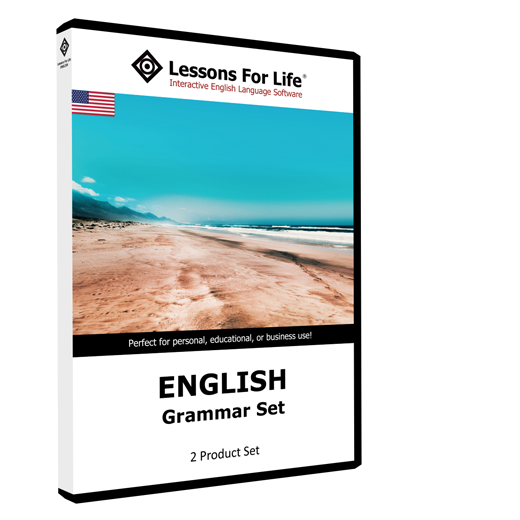 Master English grammar with one complete learning solution.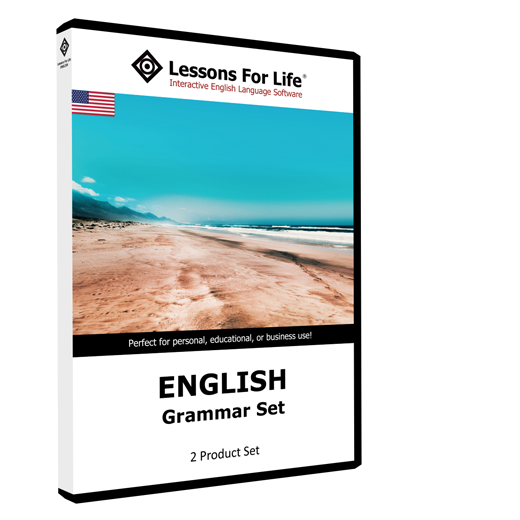 Bringing grammar to life is fun and easy with clear explanations and engaging activities.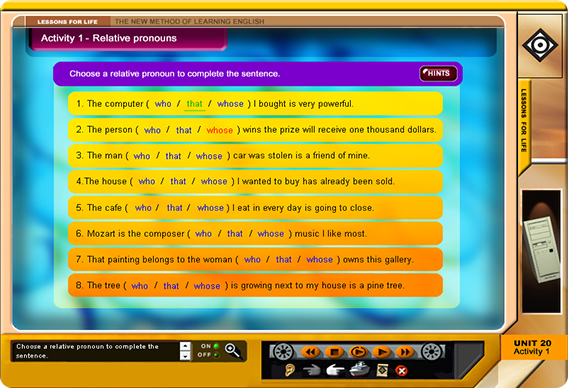 No matter how strong your English language skills are now, you will find the Grammar Set useful, entertaining, and challenging. You will develop your grammar skills by studying the patterns of language through fun activities. In the end, you will learn to use English with accuracy and confidence.
With Grammar Set, you will receive:
Practical English Grammar – Part 1
Practical English Grammar – Part 2
Real reviews from real people

Sol T. (English Teacher)
Mar del Plata, Argentina
---
Recommended
Lessons For Life – ENGLISH is definitely a very complete software to work with in class.  If you're teaching an FCE preparatory course, the Practical Grammar Activities section proves great practice for the exam, since the intermediate and advanced levels cover most grammar points included in the test. Students will find that they have access to many different types of activities. Not to mention that they will feel encouraged by the audio every time they complete an exercise correctly and hear a well done! every time they do so.
I would undoubtedly recommend Lessons For Life as a companion to any EFL class curriculum.
*EFL – English as a foreign language
*FCE – The First Certificate Exam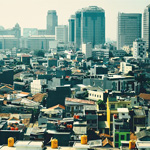 Bintoro
Indonesia
---
suitable for all learners
An interesting, unique, and complete English learning software for English learners who want to improve their English language skills in the four areas of expertise, i.e. speaking, listening, writing, and reading. This leaning media is not only suitable for those wishing to start learning English from the scratch but also for those who have ever learn English and want to improve their language skills to the higher level of proficiency.

Paka
Thailand
---
practical and easy to use
Lessons For Life English Grammar is an easy to use English language software. The contents are practical as most subjects are related to daily life.
This software will not only teach you about English grammar but also about the cultural aspect which is something we cannot find from text book. Practical English Grammar helps you improve specific skills in English.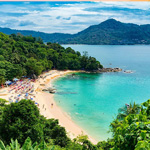 Monticha
Chiang Mai, Thailand
---
Simple yet effective English software
Lesson For Life is a very useful English software to learn English. The software is the combinations of learning styles includes essential English knowledge which you can choose according to your level of proficiency, extensive grammar, classical exercises, sentence structures, reading, writing, and listening part.

Eliane R.
UK
---
Easy to use
Lessons For Life is a great example of a straightforward English language software. It is really simple to use. This software is very helpful for users that want to learn English language skills.
Grammar Set is the perfect way to gain a thorough grasp of the nuances of the English language.

Fully Comprehensive
Lessons for Life covers all essential English skills needed in education, daily life, and business.

Internationally Accepted Curricula
Designed to meet the internationally-accepted curricula for language learning, CEFR. Offering complete instruction for CEFR levels A1, A2, B1, B2, and a significant portion of C1 and C2.

Optimize Scores
Optimize your TOEFL/TOEFL iBT, TOEIC, and IELTS scores and succeed in your education and business endeavors.

Caters to Individual Learning Styles
Our program offers written, visual, and interactive learning opportunities to engage all areas of the brain.

User-Friendly Interface
Simple, intuitive, and clear navigation in English makes the learning experience as seamless and enjoyable as possible.

Core Language Skills
Students develop English-language skills in reading, writing, speaking, and listening.

Engaging Exercises
Interact in your new language through multiple choice, fill-in-the-blank, word jumbles, matching, true-or-false, and more.

Topic-Based Study
Learning themes are arranged on a subject, a topic or a theme.

Engaging Multi-Media

Lessons are presented through a variety of audio, animation, image, and text components to suit every style of learning.

Continuous Practice Opportunities
Practice your speaking, listening, reading, and writing skills and fine-tune your pronunciation. Reinforce newly acquired grammar skills through hands-on learning.

Immediate feedback

Interactive exercises allow you to check your answers in real-time.

Grammar Reference
Capture the nuances of your students' new language through helpful grammar tips.

American English Accents
Teach your students to speak like a native through listening and repeating activities.
Learn to apply English in every situation.
No matter the situation, the Grammar Set ensures you will have the ability to converse like a pro. By working through the activities, you will learn to use English with accuracy and confidence.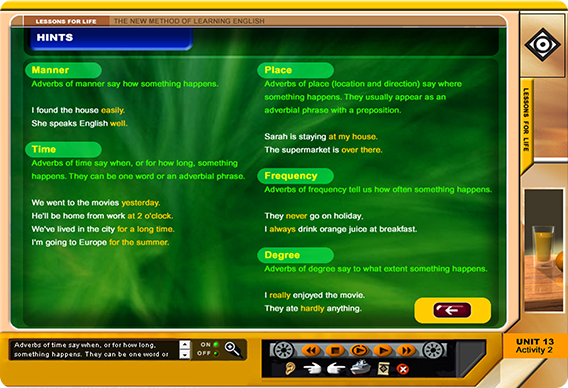 Nouns
Determiners
Adjectives
The Past
The Present
The Future
Perfect Tenses
Modal Verbs
Auxiliary Verbs
Verb Patterns
Adverbs
Prepositions
The Passive
Reported Speech
Conditionals
Basic Sentences
Complex Sentences
*Subscription is not renewed automatically.

100% SATISFACTION
30 Days Money Back Guarantee

Windows 11, 10, 8, 7, Vista, XP, ME, 2000
Minimum System Requirements: Intel Pentium/Celeron/AMD/Similar 667 MHz or faster processor; 128 MB of RAM or higher; 800x600 display resolution or higher; sound card; 1 GB hard drive space for digital installation. If used from USB or DVD-ROM disc, only 100 MB of free hard disk space is required.

License Terms
Licensed per computer. Non-transferrable license.