Real Users. Real Reviews.
What our users are saying
Aziz, A
USA
Lessons For Life - English: The Complete Set - V4(Digital Download)
Good package. I'm using it right now.
Benja
Nang Rong, Thailand
Lessons For Life - English: The Complete Set - V4(Digital Download)
Useful software
Lessons For Life English software has clear audio sound for Interactive English study in each lesson. There are good elements of English grammar, English conversation, English audiomate which is good to start from the level of Beginner, Intermediate and Advance. There are many conversations that you can choose your favorite situation or even practice both listening and speaking at the same time, hence the Lessons For Life English software is useful at your workplace, school or in your own house. There are nice animations for English conversation section that makes me not too boring in my study time.
I like that there are also 4 English games that you can play alone or with friends.
The only thing I regret are games don't play using the new Edge browser. But it plays on other web browsers.
Baginta
Indonesia
Lessons For Life - English: The Complete Set - V4(Digital Download)
User friendly software
Lessonsforlife – ENGLISH software can really give me the opportunity to learn English at home. The program is very User-Friendly and interactive. Many unique features are provided in this software.Also, I can watch and listen to the interesting and colorful animated characters interacting in different environments.The level of difficulty also varies, ranging from A1 to C2. In addition, there are also games provided to facilitate the learning process.
Likitsrikarnchana
Thailand
Lessons For Life - English: The Complete Set - V4(Digital Download)
Brilliant
Lesson For Life English learning software is brilliant and super convenient to use! The software really suits my busy lifestyle as I can study at my own pace wherever I want. Highly recommend it!

Vukasin, K
Serbia
Lessons For Life - English: The Complete Set - V4(Digital Download)
Good package
Application has a very good potential of being used by very large number of people. Everything in the software is very well packed with available clicks and lessons. The only thing that i have found surplus in the software is a lot of colors being shown and a lot of pictures.
The audiomate works very fine and its pleasant to listen to them. Exercises aren't boring and they keep students attention and that is very important.
The best thing about the software is that you can learn everything about English language after you download a 3GB file. As i said only thing that has to be changed is the app interface because it looks a bit out of date. Although, it's a very good software.
M. Bintoro
Malang, Indonesia
Lessons For Life - English: The Complete Set - V4(Digital Download)
It is a complete package
An interesting, unique, and complete English learning software for English learners who want to improve their English language skills in the four areas of expertise, i.e. speaking, listening, writing, and reading. This leaning media is not only suitable for those wishing to start learning English from the scratch but also for those who have ever learn English and want to improve their language skills to the higher level of proficiency .
This learning software offers easy and interesting features which enable English learners to interactively spot the topics of their interests. There are various kinds of interesting and up-to-date conversational themes covered in the learning software including general conversation and business conversation such as daily activities, marketing, technology, etc. The conversations are done by the native English speakers so that the English learners will be provided with correct pronunciation and spelling. Last but not least, the existence of Audiomate and English Games accompanying those English lessons will enlarge the English learner's knowledge as well as providing fun English learning.
Benja. U
Thailand
Lessons For Life - English: The Complete Set - V4(Digital Download)
Recommended
I like the variety of menus in the software that I can choose to use for my personal Interactive English study. Lessons For Life English is useful for all the beginner, intermediate and advanced level. It has clear audio sounds in English. I would recommend Lessons For Life English software to my friends.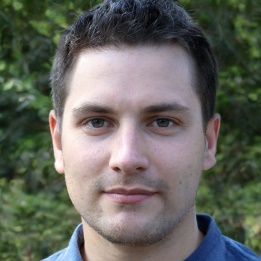 Ziver Y.
Istanbul, Turkey
Lessons For Life - English: The Complete Set - V4(Digital Download)
It's a great program
It's a great English learning program. You will have all kinds of content you are looking for. Content is fun and educational. Even if you study for hours, your mind remains fresh. The interface very simple to use. If you want to learn English on your own, I would definitely recommend it.

Monticha V
Chiang Mai, Thailand
Lessons For Life - English: The Complete Set - V4(Digital Download)
Simple yet effective English software
I was looking for an effective software to learn English then I came across this software.
Lesson for Life is a very useful software to learn English. The software is the combinations of learning styles includes essential English knowledge which you can choose according to your level of proficiency, extensive grammar, classical exercises, sentence structures, reading, writing, and listening part.
Conversation and Audio lessons with a number of units help you polish your speaking skills in daily life. These lessons help me understand and speak better. There are hundreds of dialogues to practice which are resourceful. The audio pronunciations in each unit are easy to follow and materials are appropriate for every age. Finally, interactive game is a fun, entertaining, and fast ways to learn English.
You can master your English skills in short amount of time by practicing each day.
It helps me achieve high English proficiency in my own time. It's a great experience and I'm excited to use the software. It's simple yet effective English software! …

Eliane R.
United Kingdom
Lessons For Life - English: The Complete Set - V4(Digital Download)
straightforward English language software
The language learning software Lessons for Life offers a great number of features like audio, grammar, conversations, and interactive English games. The software includes 3 different levels – Beginner, Intermediate, and Advanced for every section. This helps because the user can test themselves to check what level are they and aim to finish all levels to achieve the best language knowledge.
Lessons for Life is a great example of a straightforward English language app and It is really simple to use.
This software contains 5 different modules:
• Beginner, Intermediate, Advanced levels offer extensive interactive learning materials and activities. Units are topic based which makes it easy to choose the area of study you want to study. Each unit offers relevant practical conversations from real life situations to enhance the learning material.
• AudioMate is designed to improve the user fluency in English. It focuses on listening, speaking, and pronunciation skills. This module presents conversations, spoken by different people so the user can learn naturally different accents and different environments.
• Practical English Grammar is designed to improve the user grammar, by practicing and revising the language in an exciting way. This module offers 2 parts.
• Practical English Conversations enables users to improve their conversation and listening through real-life dialogues in different environments. Offers 3 levels.
• Interactive English Games help the users to improve memory, vocabulary, and spelling skills. All three games are a fun way to learn and improve your language skills.
A negative point about this software is the design and some of the images look bit old.
In conclusion this software is very helpful for users who want to learn English.