An Easy way to Learn English.
Lessons For Life specializes in practical and conversational English.
We use our innovative interactive software to teach all English language skills: reading, writing, grammar, speaking, pronunciation and listening comprehension, with an emphasis on speaking and listening.
Lessons For Life – English is perfect for personal, educational, or business use. Our products are aligned to international standards, such as TOEFL, TOEIC and IELTS, and can be used by yourself, as part of a course of study or to supplement any level of English language study.
Real Users. Real Reviews.
What our users are saying

Heather B. (English Teacher)
San Diego, USA
---
Excellent program
The Lessons For Life English software program is an excellent tool for anyone who is already learning English and wants to improve their skills, or for those that are learning English for the first time. I love that this program provides a mix of practice with writing, reading, listening, grammar, and pronunciation. Lessons For Life – ENGLISH is by far the most practical and modern online English learning program that I have seen to date. I look forward to sharing this program with my future students! I give this program a 5-star rating.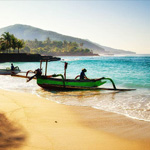 Elliezer B.
Tangerang Selatan, Indonesia
---
Very interactive software
The program is good and also very interactive. Many choices of lessons can be taken, ranging from beginner level, intermediate, to high level (from level A1 to C2). In addition, there are also games provided to make learning English easier. The topics provided are also very comprehensive and up to date. The questions presented in this software vary with many degrees of difficulty.
For those who want to boost the TOEFL or IELTS score, this software is also very helpful. Thanks again to the Lessons For Life team.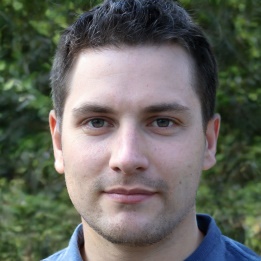 Ziver Y.
Istanbul, Turkey
---
It's a great program
It's a great English learning program. You will have all kinds of content you are looking for. Content is fun and educational. Even if you study for hours, your mind remains fresh. The interface very simple to use. You can master the whole interface in 10 minutes. If you want to learn English on your own, I would definitely recommend it.

Sol T. (English Teacher)
Mar del Plata, Argentina
---
Virtual tour of the English language
With its intuitive and user friendly interface, Lessons for Life English opens the doors to many exciting learning opportunities for EFL (English as a Foreign Language) students. It takes you on a virtual tour of the English language and covers a wide range of topics, integrating various activities. It includes a wide selection of audios, exercises and tests covering numerous topics and grammar points. As a teacher, I would definitely recommend incorporating this software to your classes!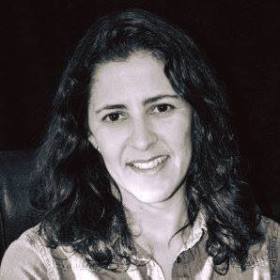 Eliane R.
United Kingdom
---
straightforward English language software
The language learning software Lessons For Life offers a great number of features like audio, grammar, conversations, and interactive English games. Lessons For Life is a great example of a straightforward English language software. It is really simple to use. This software is very helpful for users that want to learn English language skills.

Monticha V
Chiang Mai, Thailand
---
Effective software
Very practical software to learn English. It offers various types of learning styles, topics, dialogues, and audio lessons, plus games which is a fun and interactive way to learn. It is the best software I have ever used. It helps me polish my English skills. I recommend!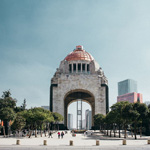 Ricardo A.
Hermosillo, Mexico
---
Suitable for everyone
This English program allows you to learn English in an easy and not boring way. It covers from basic level like presenting a person to another one to advanced business conversations. I loved the fact that you can learn for specific situations like, applying for a job, tourism, human body, etc. I thought that my English was better but taking advanced lessons on this course I noticed that I still have too much to learn, I would definitely recommend it for everyone.

Renita R.
Surabaya, Indonesia
---
It is not boring
For those who are easily to get bored when studying English, I can recommend this software.  After using this Lessons For Life – ENGLISH for a while, I feel that this software has interesting learning system. I won't get bored easily. I can use it for many hours per day.
It's easy to use this software, the illustrations in every unit of lessons are interesting, and the audio is clear and easy to listen to. Beside lessons, this software also provides exercise in every lesson's unit. So every time we have finished the lesson, we can test our understanding with that exercise. Very practical!

Paka T.
Bangkok, Thailand
---
Easy to use software
Easy to use, practical English language software. What I like the most is that users will get to learn the daily conversation that people actually use, not something out of old English text book. Each conversation is clearly pronounced, and the software has good voice quality. You can choose the content from beginner, intermediate or advanced level, based on your English background and your interest, and can go back and forth or repeat specific topic as many times as you want.
This software will not only teach English language, but it offers cultural aspect of the English culture which is something we cannot find from text book.

Adry T .
Reno, USA
---
I love it
"Skeptical at first, falling in love at the end", that is how I describe my experience using Lessons For Life ENGLISH. This software is relatively easy to install, and once you are on board, all you need to do is just move-and-click your mouse, surfing from one level to another (i.e. Beginner, Intermediate, and Advanced). English is at your finger-tips.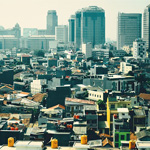 M. Bintoro
Malang, Indonesia
---
Comprehensive English software
Easy to use, unique, practical, and comprehensive English language software. Lessons For Life is an English leaning software offers easy and interesting features which enable English learners to interactively spot the topics of their interests. There are various kinds of interesting and up-to-date conversational themes covered in the learning software including general conversation and business conversation such as daily activities, marketing, technology, etc. The conversations are done by the native English speakers so that the English learners will be provided with correct pronunciation and spelling.

Yuliana R.
Malang, Indonesia
---
All-rounder English software
All-rounder English learning software for non-native English speakers.  A well-packaged English learning software, never got me bored because the exercises are so fun to do. Anything spoken in this software is very clear and easy to understand. I especially love the feature that allows users to click every word on the unit page and listen to the right pronunciation. Lessons For Life has all materials from the basic ones until the advanced and covers educational and business purposes. It's a good investment for a long time English learning.