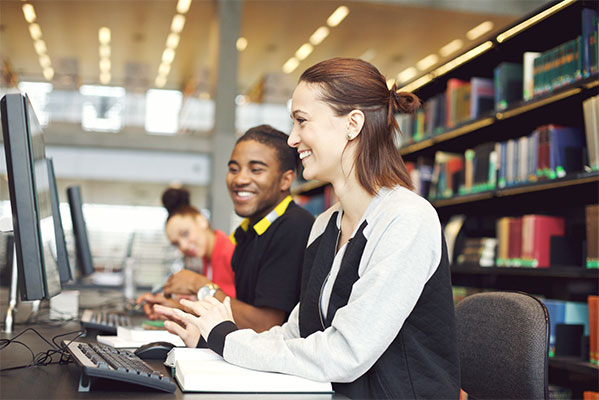 An English language learning system fit for the entire community
No matter your library patrons' educational backgrounds, Lessons For Life is prepared to meet them where they are. From the most casual learner through the most accomplish language enthusiast, users will find challenging and engaging material to expand their English language skills.
Through exciting activities and immersive conversations, they will learn:
Reading
Spelling
Writing
Dictation
Grammar
A versatile learning tool
Library patrons meet a number of pressing community needs, from ESL and literacy training, to self-paced individual language instruction. Lessons For Life empowers learners to study on their own time, at their own pace with engaging interactive exercises and compelling activities.